Welcome to the GamePredict 2018 NCAA Tournament Challenge!
While most challenges involve picking the winner, this one requires that you pick how much the winner will win by in each round. The 3 most accurate predictors by the end of the Tournament will receive cash prizes.
Instructions: make a prediction on every game in each round in the tournament (How?)
The next round's games will be added when the schedule is released. You will not be building a bracket or choosing winners beyond the current round.
Winner gets $50. 2nd Place gets $20. 3rd place gets $5. Winners will be contacted by the email they used to sign up.
Don't forget to make a prediction on every tournament game! All games with no prediction are given a random prediction which will very likely hurt your overall rating. Come back to the site after each round (Round of 64, Round of 32, Sweet Sixteen, Elite 8, Final Four, and Semis) to make your predictions.
Don't abuse the comment system.
The tournament homepage will list the current rankings. A community point spread for each game will also be derived, weighted by each user's accuracy score. Also visit the GamePredict subreddit.
Good luck!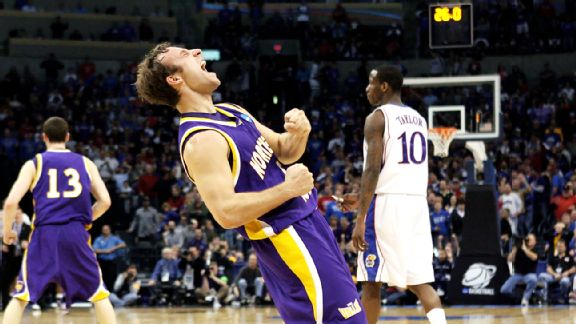 Contest running since 2 Mar 18
| Winner | Games | Days | Contest Ended |
| --- | --- | --- | --- |
| bobbyl1000 | 63 | 20 | 3 Apr 17 |